Trading with Amega
Brokerages continue to emerge in the retail trading industry, but every once in a while, a few brands manage to attract extra attention. Such is the case with Amega, a company that has crafted its offering with precision, hoping to satisfy beginners and professionals alike.
Joining a new broker is a difficult decision that should not be made on one foot. We recommend you take the time to read this extensive Amega review, especially since it highlights everything you need to know about this broker.
MetaQuotes trading software
Experts in the field reiterate over and over again how critical it is for you to use only secure, professional, and feature-packed trading software. At Amega, traders enjoy a variety of trading platforms, all powered by MetaQuotes.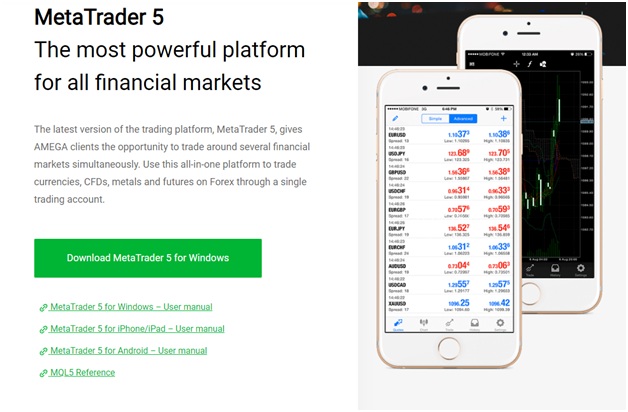 Source: https://www.amegafx.com/trading/trading-platforms
More specifically, the company currently provides access to MT5, a name well known and trusted by traders around the world. As a result, customers can trade on any device and from any location. If you've been trading for at least a few months, you should already know by now that this platform maintains a solid reputation.
On top of the usual technical analysis indicators, you can expand your strategy by using Expert Advisors. Markets are constantly changing and by using these platforms, traders ensure enough flexibility to properly deal with uncertainty.
Classic and customized trading for all
As with many other brands, you can incorporate your trading style, budget, and strategy into the platform. Amega has made sure that there is ample diversification in its offer.

Source: https://www.amegafx.com
Signing up for an account is a very simple process. All you need to do is register, provide the relevant details, and fund it – and you're good to go.
Amega knows that traders are looking for diversity in terms of payment options as well. In light of that, the company currently accepts deposits/withdrawals using various payment solutions. If you don't want to deposit fiat, Amega accepts tens of different cryptocurrencies, for example.
Amega additional benefits
Taking another step forward, the brand has come up with various promotions, including 'no deposit' bonuses, a 150% welcome bonus, and a 100% bonus on every deposit, according to terms and conditions which can be found on the brand's website. On top of trading with Amega, you can also become an affiliate.
If you are constantly looking to enrich your market experience, the analysis resources, which are constantly updated on the website, can be helpful. You can learn more about technical analysis and get briefed on the latest market developments.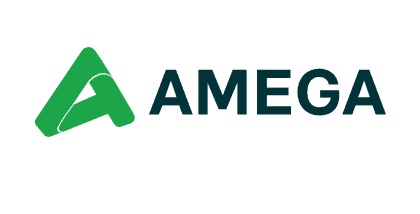 Source: amegafx.com
Ending thoughts
Trading on any asset class remains a challenging activity, which is another reason why you should make no concessions when it comes to choosing the right brokerage. Amega seems to be one of the most viable options you can consider these days, mainly since its offer blends efficiency, transparency, and professionalism. Also, it's possible to test live trading features by deploying the 'no deposit' bonus. If all looks right, you can proceed with a deposit after that.