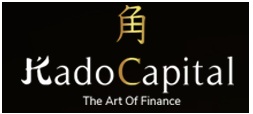 Kadocapital is one of those crypto and financial trading and investing platforms that make things extremely easy for all users. With an international appeal (apart from United States clients), this platform encourages people of all ages and experience levels to start investing right now or to continue with their passion for trading. With lots and lots of useful features, a user-friendly interface, more than 800 cryptocurrency pairs and ICOs, forex, stocks, commodities, and an experienced support team to guide you every step of the way, Kadocapital might just be the answer to all of your questions regarding crypto trading.
Critical features
Here are some of the most important features that might make Kadocapital your best trading ally:
A user-friendly interface for its highly-advanced web-based platform;
The possibility to trade on the go using the mobile app;
Over 800 crypto pairs and ICOs;
The possibility to trade CFDs on Forex, Commodities, Indices, Shares & Crypto;
A regulated environment for your trading efforts;
An experienced team with over 25 years of experience in Fintech and Brokerage.
Support
Kadocapital is one of those trading platforms that offer clients all the help they need, regardless if they're beginners or experienced traders. So, if you're thinking of going for Kadocapital, you should know that their highly-experienced support team is available for you 24/6 via live chat, phone, or e-mail to answer all of your questions and guide you every step of the way. Moreover, regardless of what type of account you choose when starting your journey, you can benefit from a 1 on 1 training with a professional that will teach you the secrets of trading and investing.
Accounts
Setting up an account on Kadocapital is extremely easy and quick. Just fill in the blanks on the registration form with your correct data, choose a safe password, make the first deposit that should not be less than $250 (the platform recommends starting with a $1.000 deposit) using your credit card, debit card, or crypto, and begin your trading adventure!
There are six types of accounts that you can choose from on Kadocapital:
Basic – initial deposit of up to $2.499 and 5% crypto commissions;
Silver – initial deposit between $2.500 and $9.999 and 4% crypto commissions;
Gold – initial deposit between $10.000 and $74.999 and 3% crypto commissions;
Platinum – initial deposit between $75.000 and $149.999 and 2.5% crypto commissions;
VIP – initial deposit of $150.000 + and 1.5% crypto commissions;
Algo Fund – initial deposit of $ 10.000 + 3% crypto commissions.
Regardless of what account you choose, you will still get access to the latest trading and financial news, you will benefit from variable spreads from 0.1 pip, professional account leverage of 1:400, access to all trading platforms without restrictions, and online support via chat.
Resources
For those of you who are wondering about Kadocapital's resources and what the platform can actually offer to its clients, you should know that things indeed look very good.
Here are just a few of the resources that you can access for quick and efficient trading:
Instant asset alerts;
Real-time trading view charts;
Support that's available 24/6;
The possibility to make deposits directly from the platform;
The latest trading and financial news;
Free market research tools;
Market analytics and order types;
Advanced charting.
Offerings
When it comes to instrument offerings, Kadocapital definitely has a few aces up its sleeve. Besides the six different types of accounts which are optimized to fit your every need, and the over 800 crypto pairs and ICOs, the are numerous and include Forex, commodities, shares, indices, and, of course, cryptocurrencies.
It's also worth mentioning that, on Kadocapital you can make deposits using fiat currency like USD, GBP, EUR, BTC, USDT, or ETH or USDT, Ethereum, or Bitcoin.
Knowing these details, you will no longer have to take a guess when trading on a platform and hope for the best. With Kadocapital you will get to choose the most suitable account for you that will prove efficient and you will also benefit from a dedicated support team that will help you at all times.
Trading platforms
The Kadocapital trading platform is web-based and suitable for both Mac and Windows users. It's fast and has a user-friendly interface. Moreover, it will spare you the effort of downloading, installing, and setting up a platform. You will everything you need at the tip of your fingers because you can make deposits directly from it, you benefit from real-time trading view charts, instant asset alerts, and you have a support chat that's live 24/6 just for you. Z`
The mobile trading app is also one of the most user-friendly and quick ones out there. Compatible with both iOS and Android operating systems and fully optimized for smartphones and tablets, the app only requires your full attention and a stable internet connection. It has a user-friendly interface that's extremely fast and intuitive, safe, and also offers real-time loss and profit data as well as some interactive currency charts to always keep you informed.
Trust and regulation
For Kadocapital, their clients' safety is the most important and this is precisely why the platform is fully transparent when it comes to how your data is processed and the potential risks that you may be exposed to when trading and investing. Their AML, CFT, and KYC policy as well as their Terms and Conditions are available in full on their official website for everyone to read.
The bottom line
Kadocapital is certainly one of those CFD trading platforms that likes to keep its clients up to date at all times and which is very transparent and honest concerning all of the involved risks of crypto trading and investing. As a regulated environment comprised of a professional and experienced team, Kadocapital promises to offer security to its clients as well as numerous benefits and features, including a support team, real-time financial updates, accounts that are suitable for your every need, and many other things. Kadocapital is a trustworthy trading platform that also has a lot of variety and can be sued by both experienced and not-so-experienced users.