When it comes to computing the compensation you can expect for a personal injury claim, you should know that there are some essential factors to consider. And whilst there is said to be a 'rough figure' of compensation for all kinds of personal injury claims, the compensation you receive can still be quite different from the rest based on the severity of your injury and how long it has affected your life, amongst other aspects. Each person's personal injury claim can be different from another, and for the best computation on your claim, you may need the services of a personal injury solicitor who can give you relevant advice on what you can expect.
What you should know regarding the proper computation of your claim
For most of us, it can be difficult to fully understand how personal injury claims work, as the value of each claim needs to be computed on different aspects. But the best and most ideal way to comprehend it is to know that before compensation can be computed, the compensation that you are seeking needs to fall into a distinct category. Once it is categorised, then it will be easier to know how much you can really claim.
The categories of claim compensatio
There are several categories that fall under claims compensation, and this includes general damages, loss of income or earnings, expenses out of pocket, and services.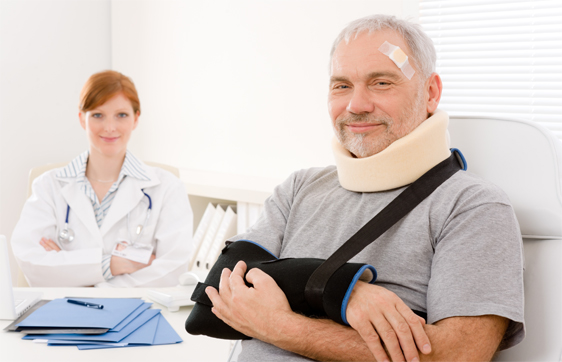 General damages compensation
Under the legal structure of the UK, there are different 'prices' for different injuries. Additionally, the sum of compensation will depend on the body part that has been affected. The price of compensation is actually updated every year. As mentioned, compensation for general damages can vary depending on the type of injury and where it has been sustained. And whilst there is a value on each type of injury, the compensation received can still depend on each person's individual case.
If you have suffered a minor injury to the head that does not impact the brain, for example, compensation can range between £3,000 and £6,000. However, head injuries that include damage to the brain can be awarded compensation from £20,000 to several hundred thousand pounds.
The case is different for injuries to the upper body as well, especially when it comes to the shoulders and neck. For a minor injury, compensation can range from £4,000 to £6,000. But for a more severe injury, especially those that are deemed permanent, compensation can range from £10,000 to £20,000
Psychological injuries, on the other hand, also fall under general damages compensation but there is another scale for this as well. If the prospects for a good recovery are high, then compensation can be between £4,000 and £10,000. For more serious injuries, however, claims can be as much as £50,000.
Loss of income, expenses out of pocket, and services
Another major category when claiming compensation for a personal injury is loss of income or earnings. If you have been absent from work due to your injury, you can receive damages according to what you should have earned at this time. There are also expenses out of pocket to consider, and this is related to what you have spent whilst having your injury treated. This would include travel expenses and property damage expenses as well. If your injury is severe and you have had to rely on professional assistance and care, then you can ask for compensation for this also, deemed 'services.'
Whether you are interested in seeking hair damage claims from a hairdresser or barber or would like to pursue a claim for a road traffic accident, it is always best to seek the services of an experienced solicitor, such as the solicitors from Shires Law (learn more about how they can help you at http://shireslaw.com).