About the company
GXCM is an advanced CFD and cryptocurrency online investing platform aiming to provide a personalized trading experience for CFD traders from all around the world, living outside the EU. A proprietary platform, 3,000+ trading instruments, plenty of trading tools and features are currently offered by the brand, as the demand for online trading services continues to increase.
With a client-oriented team of financial experts, transparency, and trust, GXCM wants to create a proper environment where its customers can get access to useful data and then make informed trading decisions on a live account.

Alt-text: GXCM logo
CFD Trading
There is a variety of CFD instruments accessible via the GXCM platform. The markets covered are:
–          Forex
–          Stocks
–          Indices
–          Futures
–          Commodities
–          Cryptocurrencies.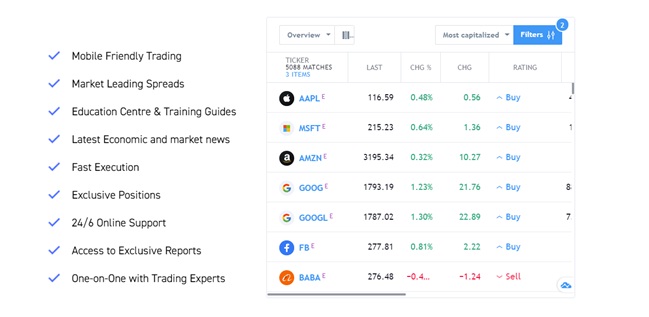 Alt-text: trading features available with GXCM
Up to 1:100 leverage, flexible spreads, and 0 trading commissions are what makes the GXCM asset offer attractive for traders that want to benefit from competitive trading conditions. Combined with easy registration, account funding, and verification process, starting to trade with this platform is best-suited not just for experienced traders, but also for those that want to join the online trading community for the first time.
Aside from the comprehensive FAQ section, GXCM keeps close communication with customers via email or phone. On the brand's website, there are currently 4 different numbers available, depending on the topic you would like to get support for.
Platform
GXCM relies on a proprietary platform that wants to be best-suited for any type of CFD trader. Using it is not a problem, consider the user-friendly interface. Keep in mind this is a browser-based platform and because of that, there is no need for any installation.
Flexibility is very important when markets are volatile and the GXCM platform can be used at any point from any device by simply logging in via the official website. According to the brand, traders need to have access to trading tools that can enhance the trading experience. On desktop, laptop, or mobile, the platform manages to deliver.
Trading Tools
Thanks to the GXCM Trading Tools, customers can benefit from an economic calendar, market reports, and some of the latest market news. To keep them updated with the latest information, GXCM had integrated a news section on the right side of the platform.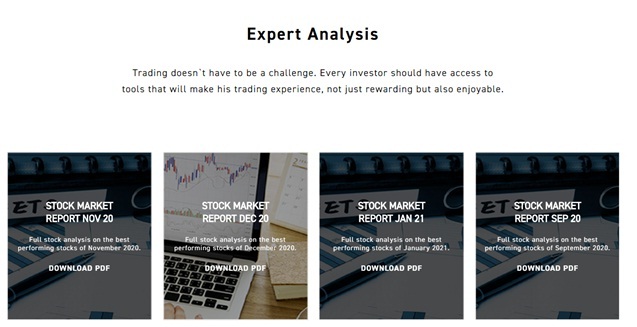 Alt-text: expert analysis provided by GXCM
Aware that some of the customers need assistance with market analysis, GXCM is providing useful content created by financial experts with years of background in the online trading industry. We should not forget the risk management tool built into the platform, that will enable traders to keep risk under control and trade professionally by always placing stop loss and take profit.
Pros and Cons
More than 3,000 CFDs available for trading
Access to the latest market news, integrated into the platform
Professional customer support services.
Low investment entry cost
User friendly Mobile Trading
Quick and helpful customer support
Large index of assets
CFD traders from the EU can't trade with GXCM
Services available only in English
Live chat not yet available.
Summary
GXCM is aware that there is a wide audience of aspiring traders that would like to have access to reliable trading services. With that in mind, the brand developed an efficient trading offer designed for all types of traders, wanting to trade CFDs based on FX, shares, indices, futures, commodities, or cryptocurrencies.
Elevated volatility across all these asset classes is putting GXCM in a favorable position, given the attractive trading benefits currently provided. The brand puts the customer first and wants to show that via the abundance of trading tools and features designed to optimize the trading experience.